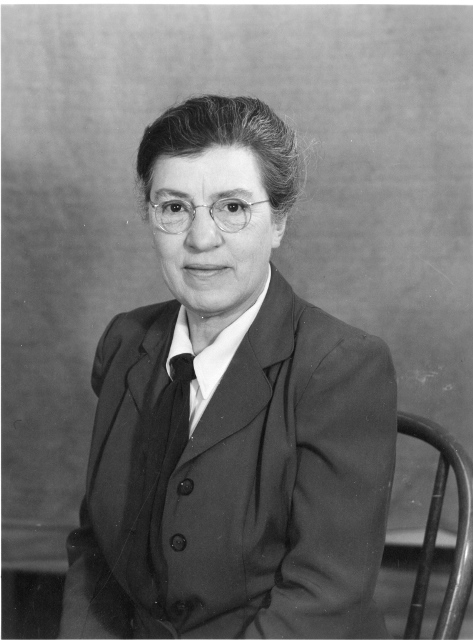 In 1922, the Extension Service at Montana State College in Bozeman hired Harriette Cushman to be Montana's poultry specialist. Over the next thirty-two years, Cushman worked to build a profitable poultry industry that proved an economic godsend during Montana's prolonged economic depression. A woman of many interests, Cushman also championed the Indian Center at Montana State University and advocated for libraries, museums, and the arts. She was also a lifelong supporter of 4-H, an environmental advocate, and a prolific writer.
Harriette Eliza Cushman was born in Alabama in 1890. She graduated from Cornell University in 1914 with a degree in bacteriology and chemistry. In 1918 she earned a poultry specialist degree from Rutgers University and became one of the few women pursuing a career as a poultry scientist.
As Montana's poultry specialist, Cushman traveled the state, educating farmers on breeding, culling, egg and bird grading, poultry housing, proper feed, and poultry health. She authored numerous seminal poultry-raising manuals that emphasized the application of scientific methods and utilized local demonstration flocks for hands-on instruction.
Montana's poultry industry expanded significantly under Cushman's guidance. Prior to Cushman's tenure as state poultry specialist, individual poultry growers worked independently, selling birds locally for whatever price they could get. In the 1920s, Cushman helped to form the nation's first egg and turkey wholesale cooperatives, enabling Montana poultry growers to negotiate top prices. As the first poultry grader for the newly formed Northwest Turkey Federation, Cushman secured nationwide markets for Montana's premium quality "Norbest" turkeys, making Montana's turkey industry the most profitable in the nation during the Great Depression. Continue reading From Poultry to Poetry: The Life and Letters of Harriette E. Cushman →