The Montana Suffrage Story
On November 3, 1914, Montana men voted 53 to 47 percent in favor of equal suffrage. That year Montana (and Nevada, which also passed a suffrage amendment in 1914) joined nine other western states in extending voting rights to non-Native women. (Indian women would have to wait until passage of the 1924 Indian Citizenship Act to gain access to the ballot.)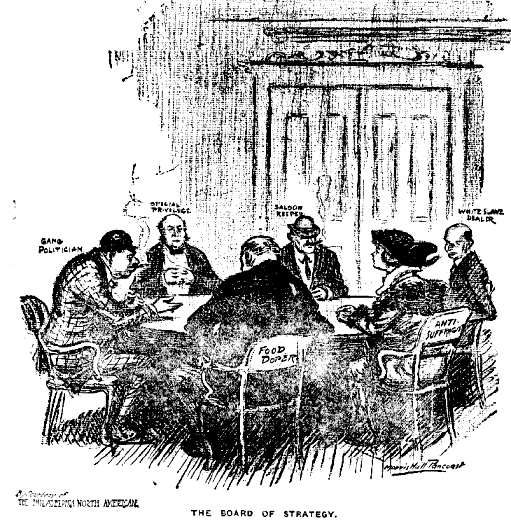 The suffrage victory was the result of a sophisticated and multifaceted organizing campaign. Jeannette Rankin is undoubtedly Montana' most famous suffragist, but the movement's final triumph involved hundreds of women across the state. Belle Fligelman, of Helena, shocked her mother by speaking on street corners and in front of saloons. The Women's Christian Temperance Union mobilized its 1,500 members to engage in a neighbor-to-neighbor campaign. Margaret Smith Hathaway, of Stevensville, traveled over 5,700 miles promoting the cause, earning the nickname "the whirlwind." And local groups, like the Missoula Teachers' Suffrage Committee, published and distributed 30,000 copies of their leaflet "Women Teachers of Montana Should Have the Vote." Together, they created the momentum to see equal suffrage pass, twenty-five years after, at his wife Clara's behest, Perry McAdow first proposed equal suffrage at Montana's 1889 constitutional convention. Suffrage supporters rejoiced and followed up their victory in 1916 by electing Maggie Smith Hathaway (D) and Emma Ingalls (R) to the state legislature, Jeannette Rankin (R) to Congress, and May Trumper (R) as Superintendent of Public Instruction. Learn more about Montana's suffrage story from the resources below.

Suffrage Bibliography
This bibliography includes nonfiction books, government documents (federal, tribal, state, county, and city), published reports, ephemera, theses and dissertations, unpublished manuscript collections, and other materials concerning Montana women's suffrage. Download PDF List | View Online
Montana and National Women's Suffrage
Montana women fought for national women's suffrage as well.  Check out this video on Hazel Hunkins-Hallinan of Billings for more information!
Suffrage in the News
Looking back, we may be surprised that women in the United States were ever denied the right to vote. Examining news stories of the time period helps us understand why the proposal was controversial and how the arguments for and against played out—in print—in real time. By collecting in one location more than six million keyword-searchable newspaper pages from over 30 states, Chronicling America provides us an opportunity to uncover those varying opinions faster and more efficiently than ever before. Below are a sampling of articles from Montana papers—including the suffrage movement's own newspaper, Suffrage Daily News—that the Montana Historical Society has digitized for Chronicling America. Looking for more stories—from Montana or nationally? The following search terms may help retrieve articles related to this topic: vote for woman, equal suffrage, universal suffrage, Susan B. Anthony, chivalry, universal emancipation, procession (i.e. a march), "separate spheres," and "petticoat rule."
Selected Clippings