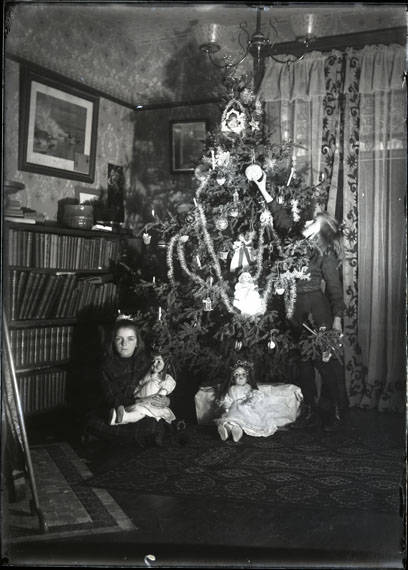 We know nothing about this scene, captured in an undated, untitled photograph now in the University of Montana's Archives and Special Collections, except that it depicts a small moment common to the lives of many Montana families.
One of the goals of Women's History Matters has been to promote a view of  history that recognizes the significance of such private moments while exploring the larger cultural, political, and economic forces that informed them.
Happy holidays to all our readers from Women's History Matters.