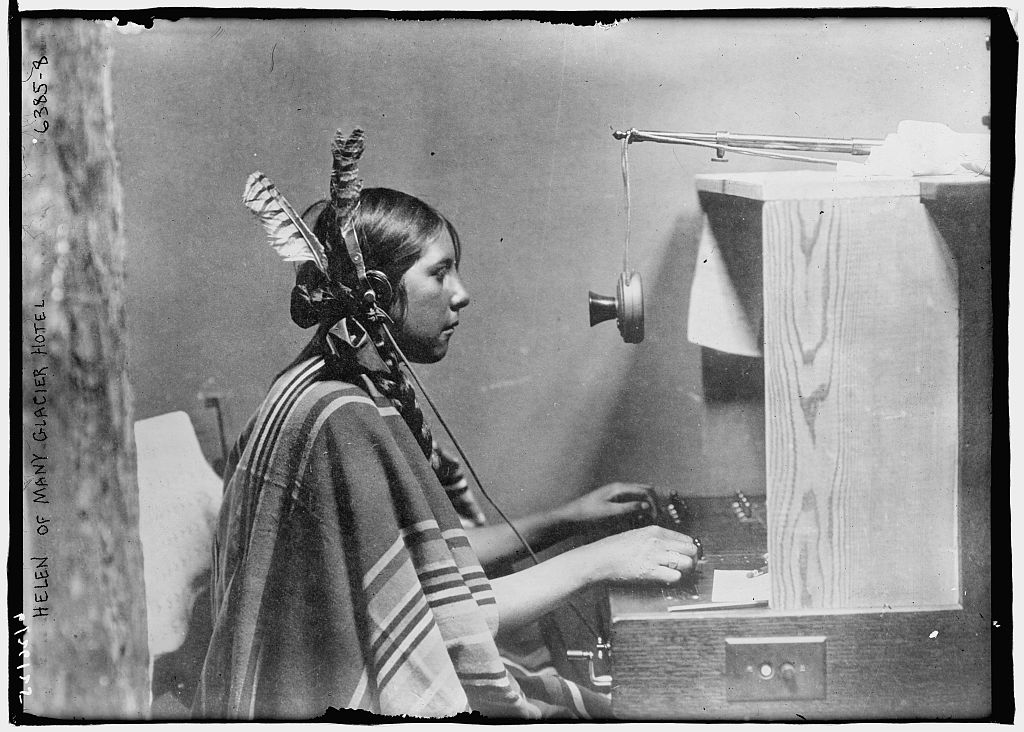 This primary-source based lesson asks students to analyze historic photographs to draw conclusions about women and work from the 1870s through the 2010s. Students will discover that Montana women have always worked, but that discrimination, cultural expectations, and changing technology have influenced the types of work women undertook.
A Beautiful Tradition:  Ingenuity and Adaptation in a Century of Plateau Women's Art
Designed for grades 4th-12th, these materials are designed to provide you and your students with an exciting way to study this colorful art form while incorporating Indian Education for All in your classroom. There are three grade-appropriate versions of this curriculum: fourth/fifth grade, middle school, and high school. These interdisciplinary units include grade appropriate lesson plans aligned with the Essential Understandings; PowerPoint presentations; worksheets; and other material that explores this remarkable art form.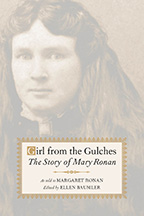 Study Guide (Designed for students 6-10). This study guide includes lesson plans, vocabulary, chapter summaries and questions, alignment to the Common Core, and other information to facilitate classroom use of Girl from the Gulches: The Story of Mary Ronan, as told to Margaret Ronan, edited by Ellen Baumler. Set in the second half of the nineteenth century, this highly readable 222-page memoir details Mary Sheehan Ronan's journey across the Great Plains, her childhood on the Colorado and Montana mining frontiers, her ascent to young womanhood in Southern California, her return to Montana as a young bride, and her life on the Flathead Indian Reservation as the wife of an Indian agent. Book One, which provides a child's-eye view of the mining frontier, is available to download as a pdf. Classroom sets of Girl from the Gulches can be purchased from the Montana Historical Society Museum Store by calling toll free 1-800-243-9900.
The Montana Historical Society profiled 48 influential Montanans, 24 of whom are women.    From linguist Minerva Allen to movie star Myrna Loy and jazz pianist Jean Wrobel, this is a great resource for student research projects.
Bring the voices of history into your classroom with these tools.  Encourage your students to conduct oral histories with their mothers, aunts, neighbors, and community leaders.  Teach them the value of listening as well as critical questioning skills.  Consider donating the finished product to your local history museum or to the Montana Historical Society.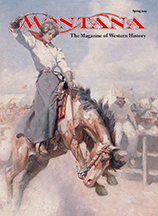 Montana: The Magazine of Western History boasts a long tradition of excellence.  First published in 1951, the publication prides itself on rigorous peer-reviewed scholarship and on bringing the stories of Montana to its people and to an international audience.  Over 130 articles about Montana women are available to download via the Women's History Matters Project.  These historically accurate yet highly readable articles will complement high school U.S. and Montana History lesson plans.
Online Streaming Video Resources
The WHM project has compiled a list of streaming videos  which could be used in the classroom, including several lectures and events taped by the MHS and uploaded to Youtube.  The list also contains several PBS Montana programs, including Evelyn Cameron: Pictures From a Worthy Life and Playing for the World, the story of the Fort Shaw women's basketball team.  It also includes videos on the National Suffrage movement such as this educational parody of Lady Gaga's "Bad Romance."
Statewide Projects Welcoming Classroom Participation.

THE MONTANA WOMEN'S MURAL will be the first new mural to grace the Montana State capitol building in over eighty years. Senate Bill 59, co-sponsored  by former State Senator Lynda Moss and former Representative Diane Sands, calls for a celebration of Montana women.  Supporters of the mural realize that "…with few exceptions, this story of Montana's past is not represented in the capitol's art, and a mural commemorating Montana women's contribution to the history and government of the state would enrich and more accurately tell Montana's story to its citizens and visitors alike."  The bill continues: "Women across the state have pioneered the social institutions now considered part of the fabric of community life. The Montana Women's Mural will honor women's diverse roles in family life and as business leaders, educators, healthcare providers, scientists, ranchers, and 'community builders'." Visit their webpage to learn more about  the project or to submit your own stories of Montana's amazing women.

FROM THE GROUND UP: MONTANA WOMEN AND AGRICULTURE ORAL HISTORY PROJECT is a Department of Natural Resources and Conservation (DNRC) project committed to preserving the legacy of Montana women in agriculture. The DNRC is working with  teachers, students, youth organizations, and other volunteers to collect oral histories in their communities. The project's goal are multifaceted: "Along with preserving important stories of Montana's women in agriculture,  From The Ground Up will offer young people a valuable perspective: history can be found in the day-to-day experiences of ordinary people living all around them."  Visit their webpage to learn more about the project!